Sound Strategy is a multiple award-winning agency for human-centred sound communications located in the heart of Europe – Vienna. We consult on and create effective, efficient and satisfying sounds for products, services, organizations and brands.

Sound Strategy is certified and therefore familiar with the terms, concepts and guidelines of usability, user experience and human centered design (HCD) management.

Sound Strategy offers management consultancy services being guided by the European Standard EN ISO 20700:2019 (International Standard ISO 20700:2017).
Herwig Kusatz
Sound Communications
After studying Biomedical Engineering at the University of Technology Graz, the professional training was updated with a full-time MBA at the University NIMBAS in Utrecht, the Netherlands. The interest for a strategic approach of acoustic use arose. Therefore, it was only a matter of time before the company Sound Strategy was founded.

For the first customer, the sporting goods designer and manufacturer Adidas, the music for the in-store videos in all performance stores worldwide was produced. The first sound strategies were delivered for Generali and Almdudler. This was followed by Vienna Energy, Doctors Without Borders, Vienna Tourist Board, Slow Food, Vöslauer, ARD.ZDF Medienakademie, Ortovox, Vienna Public Transport Systems, St. Pölten University of Applied Sciences and Austrian Federal Railways (ÖBB).

At the same time the demand for knowledge transfer of the design of sound communications processes in the university sector was so great, that a teaching activity was conducted.
Ulli Grill
Voice Talent & Communications
Her longtime experience as a singer and pianist & her studies of Vocal Arts in Jazz- and Pop Music enabled Ulli to collect know-how and skills for her musical tasks. Her voice talent adds an additional layer of meaningfulness & human touch to our sound.

Ulli also visually emphasizes the vividness of music with her acting talent, in Customer Journeys, for example.

Experienced in organizing and PR, Ulli is happily available for your requests, wishes and ideas.
Florian Ubr
Motion Visualist
Equipped with Creative Media Design at SAE Vienna, a specialization in Advertising, PR and Mobile Games at the University of Vienna, as well as more than 10 years of experience in the conception and creation of moving and interactive images, Florian Ubr ensures tailor-made visualization.

With a love for detail and focus on the big picture at the same time, Florian attaches great importance to the visualization across all media types – from video to web and mobile applications to presentations.
Awards
Sound Communications concepts by Sound Strategy have been awarded multiple times.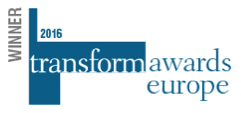 Winner Transform Awards Europe
The awards recognise best practice in corporate, product and global brand development work, with categories that focus on strategy, execution, content and evaluation.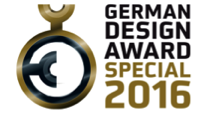 German Design Award
The German Design Award directly contributes to the overall commercial success. Prizes will only be awarded to projects that truly represent pioneering contributions to the German and international design landscape.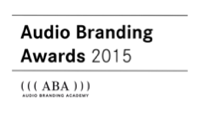 Audio Branding Award Gold (Jury) & Gold (Audience)
The Audio Branding Academy presents awards to outstanding audio branding projects. As a central industry forum, it runs the Audio Branding Society, consisting only of approved audio branding agencies. This think-tank possesses a strong, global network of experts and is constantly developing excellent competency clusters.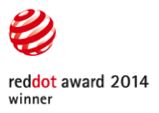 Winner Red Dot Award
For decades now, the Red Dot Design Award has provided a platform where designers can measure themselves against the top names in the industry. In 2015 alone, Red Dot received more than 17,000 applications from 70 countries. This makes the competition one of the world's largest design competitions.
Memberships, Jury Work & Certification
Sound Strategy is a member of the Audio Branding Society and works on juries such as the Red Dot Jury and is trained as certified professional for Usability und User Experience – Foundation Level & Essentials in UX and HCD Management and in ISO management consultancy services.